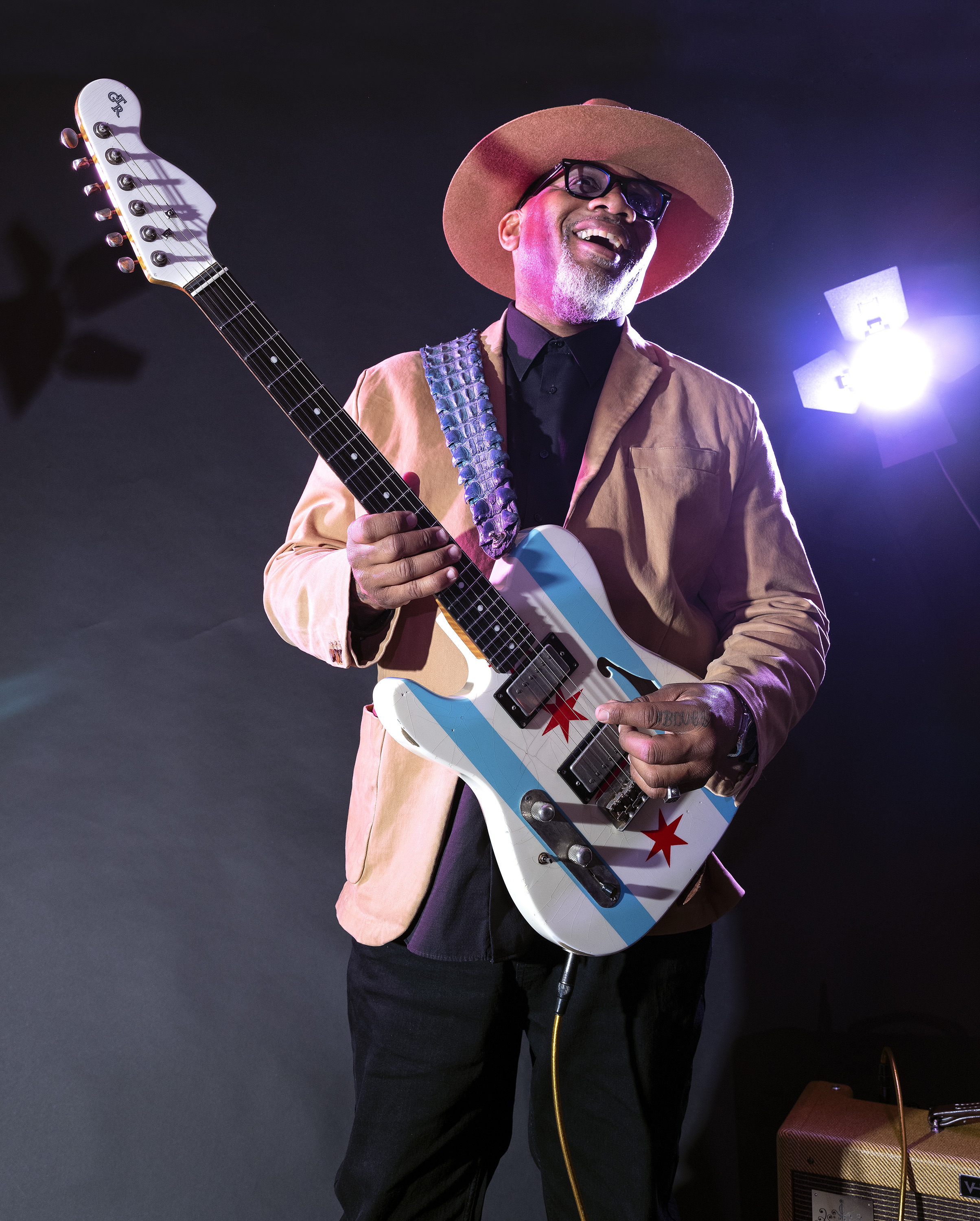 Saturday, October 14, 2023
Doors open at 6:00pm 
$30 General Admission
$80 VIP (Includes meet and greet, dinner and preferred seating)
The League is excited to present the 13th Annual Blues Bash event to be held at the Baker Street Centre-C2G Music Hall from 6-10:30 PM. Chicago's own Toronzo Cannon will headline this year's event. This year we will have opening acts with local artists, Rainee Perdue and G-Money Band. Come share a night of celebrating The Blues while supporting the programs at The League. We have over 14 programs dedicated to helping people with disabilities live independently.
Chicago bluesman Toronzo Cannon defies all expectations. The blistering guitarist, soulful vocalist, singular songwriter, and city bus driver fuses his muscular, rock-inspired blues guitar playing with his original, keenly detailed slice-of-life songs, blazing his own blues trail. With the 2016 release of his Alligator Records debut, The Chicago Way, Cannon burst onto the international stage as one the most electrifying bluesmen to emerge from Chicago in decades. His live performances unfailingly earn him heaps of critical praise and hordes of wildly enthusiastic fans. Cannon has played major cities all over the U.S., Canada, and Europe.
Read more about Toronzo Cannon at: https://intrepidartists.com/ar...
Facebook Link: https://www.facebook.com/Thele...
Please contact Ron Clark at The League: ronc@the-league.org for more info on this event.